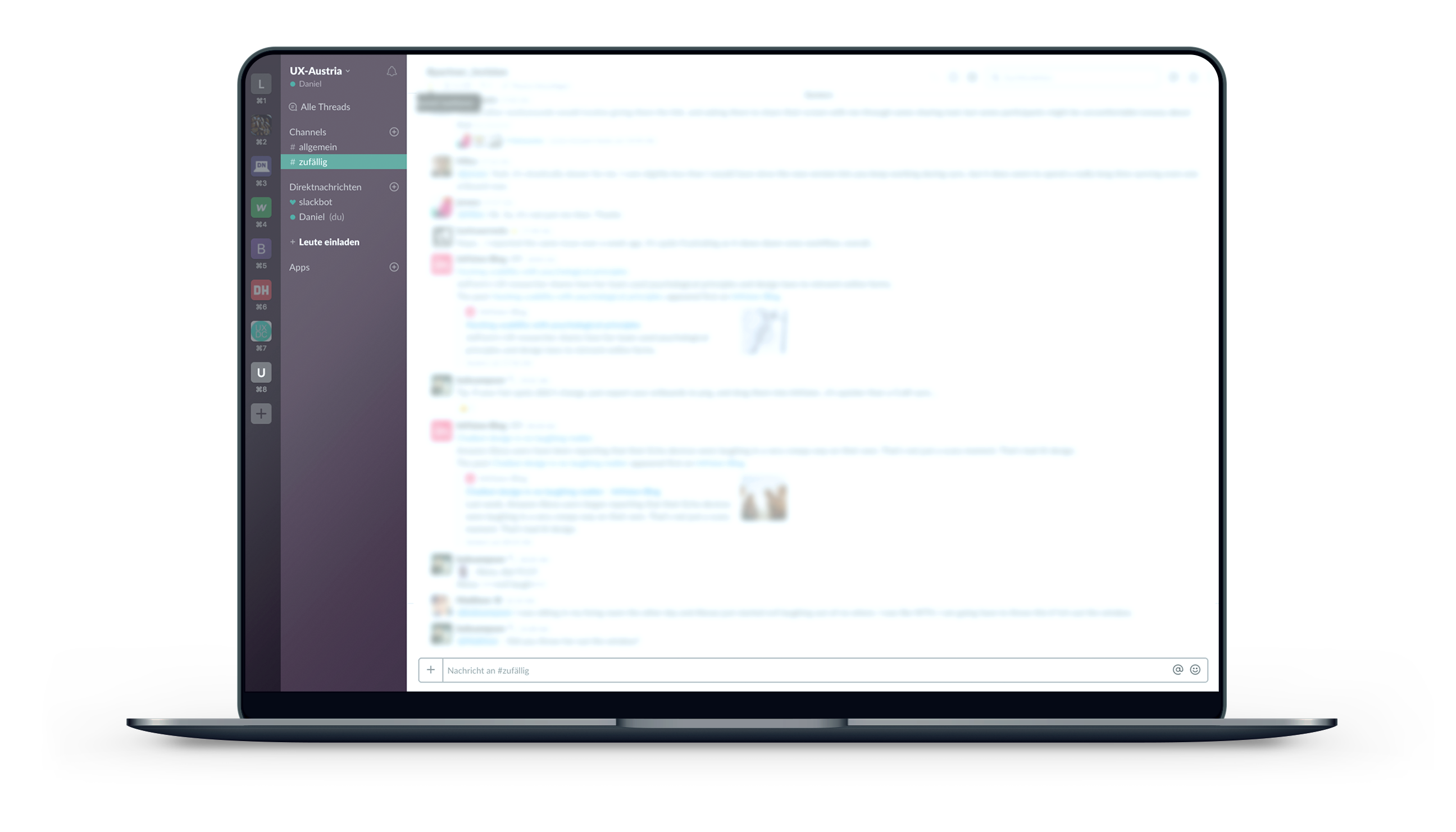 Technical Innovation
New devices and software applications are evolving fast and give us new opportunities. Lets keep an eye on this innovations.
Usability
Innovative technologies can fail due to poor usability so lets discuss about good and poor usability and how this could be improved.
New Media
Different types of media, devices and platforms bring new user behaviour, lets talk about how we can use them for our advantage.
Human computer interaction
How we can bridge the gap between machine and user interaction and make them more accessible.
Side Discussions
Games, Food, Coffee, Hobbies everything our community is interested in 😉
Let's have a chat!
Sign up for your Slack invitation, we are excited to hear about your thoughts!
Request invitation